Sarah Yoder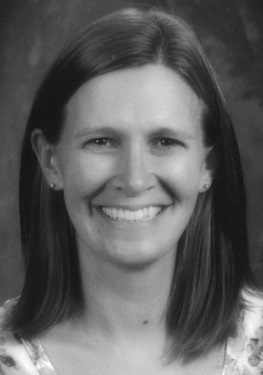 SARAH YODER,
Bethany Christian High School (2001)
Played varsity tennis four years, volleyball three, and basketball one.
Played No. 1 singles three years in tennis. Team captain and Most Valuable Player as a junior and senior.
Career record of 41-5 at No. 1 singles. Individual Sectional champion in 2001, advancing to Semi-state. Named to All-district team and Honorable Mention All-state.
Twice captain and MVP in volleyball. No. 10 at Bethany Christian in career digs with 459.
Played tennis four years at Goshen College. All-Mid Central Conference player three times. Holds Goshen College records for overall career wins with 80 and doubles wins with 44.
Coached girls' tennis at Bethany 2006-11 and women's tennis at Goshen College 2005-08.