Ryne Lightfoot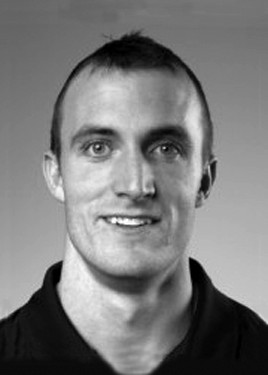 RYNE LIGHTFOOT, NorthWood High School, 2006, Bethel College, 2010
Earned 4 varsity letters in basketball
Basketball – Helped the Panthers to a 59-27 record during career, the best 4-year span for wins in school history; school-recordholder for career points (1,673) and 3-pointers made (138); Elkhart County scoring champion, 2006; 3-time MVP, 3-time All-Northern Lakes Conference, 3-time All-Sectional team, 2004-'06.
College –
4-year starter; helped Pilots to 2007 National Christian College Athletic Association national championship; helped Pilots to Mid-Central College Conference regular-season and tournament championships, 2007, '09; 5th in career assists (702), 6th in career 3-pointers made (251) and 10th in points (2,075); All-MCC 2nd team, 2008-'09; NCCAA 2nd team All-American, 2008; NAIA All-American honorable mention, 2009; NAIA 3rd team All-American, 2010; Pete Maravich Award winner, 2010.
Coaching –
Bethel College, men's basketball assistant coach, 2010-present.