Rodman L. Bender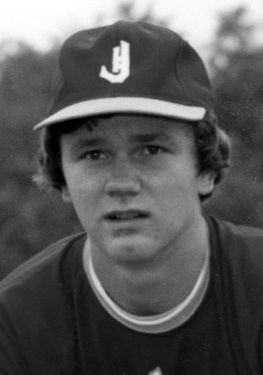 RODMAN L. BENDER, Jimtown High School (1977)
After four decades, still holds Jimtown High School baseball records for putouts in a season (271) and putouts in a career (461).
Baseball – In his senior year the Jimmies were 27-6, won the Northern State Conference and Goshen single-class sectional. Rod had 52 hits in a single season, a .468 batting average and 31 runs batted in. Team MVP and all-NSC in 1977. The Jimmies had a 15-game winning streak during that season. He became the first Jimtown player named to participate in the North-South All-Star summer baseball series at Jasper.
Basketball – Averaged 13 points per game in his senior season and received the team most valuable player award which is named after former coach Lowell Sheets.
College – Played baseball one season at Huntington.