Natalie Newell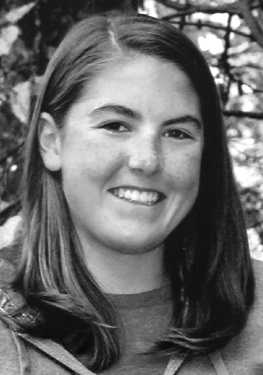 NATALIE NEWELL, Goshen High School (2011)
Top vote getter in our district during her senior year for "Miss Softball" honors in Indiana.
GHS softball – Four-year varsity pitcher and infielder, four-time team MVP and all-NLC, all-district and All-State pitcher, led Goshen to sectional title in 2011. Goshen career records of 1,101 strikeouts, 56 wins, 103 RBI, 52 doubles, 15 homers, 168 hits and .411 average. Single-season marks of 340 strikeouts, 0.35 ERA and 22 wins.
Basketball – Four years on varsity, three-time captain, 805 career points, Barb Zook mental attitude award, 485 career rebounds, school record for '3s' in a season with 55 and career with 101, academic All-State honorable mention, all-NLC as a senior.
College – Four years of varsity softball at Bethel. Four times all conference and three times "Pitcher of the Year." Second team All-American 2012, NCCAA All American first team 2013, Newcomer of the Year in 2012, academic All-American second team twice. First in Bethel career strikeouts, tied for first in career shutouts, third in wins, sixth in doubles, ninth in ERA. Received Ron Paul Memorial Award grant.