Millie Ferro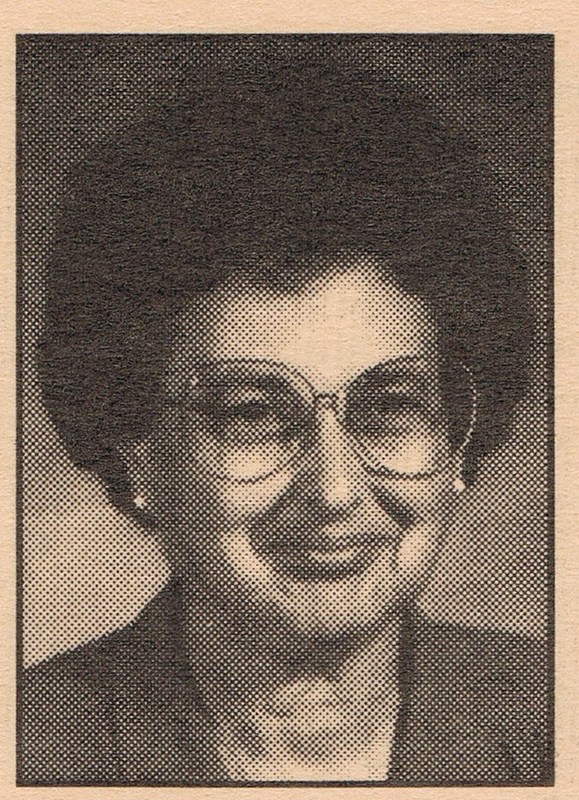 MILLIE FERRO, Elkhart High School, 1951, Volleyball
Coached state runnerup 1970 (GAA)
Won two NLC titles and twice was regional runnerup
Basketball
Concord Invitational title, `78
Three invitational runnersup and one sectional runnerup.
Tennis
Coached NLC tourney champs, `79
Three NLC No. 1 singles title winners and five state qualifiers
Track
Coached state champ 440 relay team, `71
Won District championship, 1970
Had four other state qualifiers in the top five
Gymnastics
Coached two district champs and had three state qualifiers.
A pioneer in girls' athletics, Millie coached five different sports at Concord High School from 1969-1981. Millie not only coached volleyball, basketball, gymnastics, tennis and track & field, but for many of the early years had to do her own scheduling of games, officials, and travel arrangements. Often playing to empty gyms in the early days, she helped raise money through various bake sales, car washes, etc. She is one of the chief reasons girls' athletics enjoys its current position in high school sports. The efforts began to pay off when the Girls Athletic Association (GAA) finally joined the IHSAA in the mid-1970s
Millie also has been NLC volleyball chairman, member of the IHSAA basketball committee, developed a state-approved Advanced Physical Education Course of Study, has written several publications, including 'They Never Quit,' a book about young women who participated in sports at CHS. She received the Marion L. Archer Award for Outstanding Contribution to Women's Athletics from the Indiana Coaches of Girls' Sports Association.