Matt Ronzone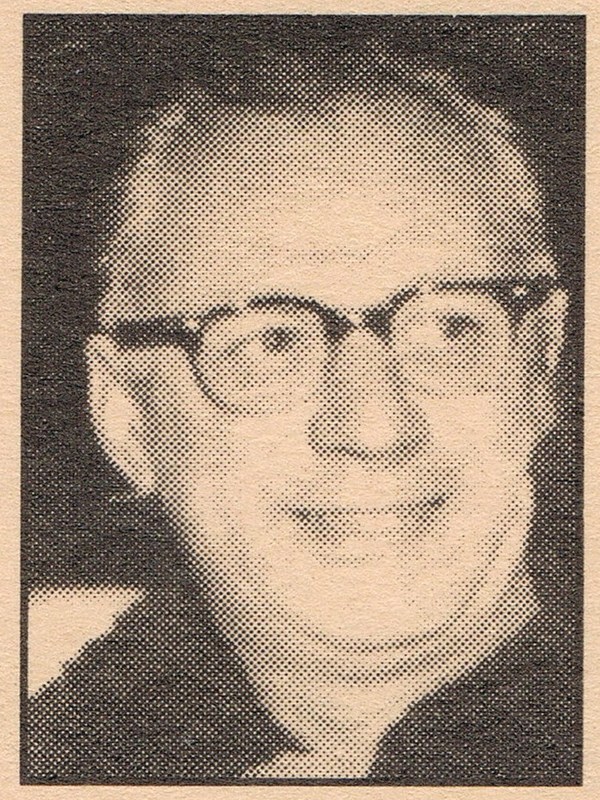 MATT RONZONE, ELKHART HIGH, 1931
An outstanding athlete at Elkhart HS and Notre Dame, in 1949 Matt became only the second track coach in Elkhart High history and earned a reputation as one of the greatest in Indiana. His teams won the sectional every year, plus numerous regional and East Division NIC crowns, plus the first NIHSC title in the school's history. The Ronzone Blazers seldom lost a dual meet and three times won the Goshen Relays. He coached many state individual and relay champions. Matt also helped smaller schools in the area develop track programs with his advice and the loan of equipment.
In high school, Matt earned 3 letters in football and track and 2 in basketball. He was named all-state in football his junior year. He ran on an 880 relay team which set a record of 1:33.1, a mark not broken until his great 1959 880 relay team broke the school and state meet record with a 1:30.6. He graduated from the University of Notre Dame in 1935, where he played football and was captain of the gymnastics team for two years.
In 1935 he began teaching in Frankfort, Indiana where he was an assistant coach in football basketball and track. He returned to EHS in 1944, with the same positions. He and Tony Campagnoli were co-head football coaches in 1945. Matt became head track coach in 1950 and continued his brilliant career at EHS until illness forced him to retire in 1967.
Matt earned his Master's at Indiana University and in 2012 was inducted into the Indiana Association of Track and Cross Country Coaches Hall of Fame.