Kyle Johnson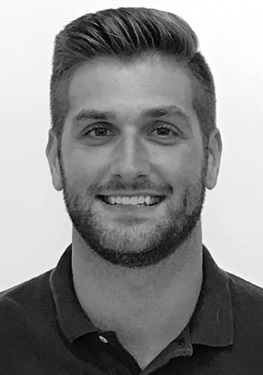 KYLE JOHNSON, Jimtown High School (2004)
Averaged 14 points and seven rebounds for Jimmies basketball team which posted a 25-2 record and won the Class 2A State championship in 2004. Kyle had 21 points, 11 rebounds, four assists and three blocked shots in the title game.
Missed his junior season due to a knee injury after playing as a sophomore for the Jimmies who were 18-8 and Regional winners.
Holds school records for field goal percentage in a season (61) and career (57).
Team MVP and captain as a senior. All-NSC, all-sectional and all-regional, State finals MVP. Trester Award for Mental Attitude.
Also lettered four years in football and one in baseball at JHS.
Played basketball at Grace College with 1,087 points, 552 rebounds and 206 assists in his career. High games of 32 points, 15 rebounds and nine assists.