Kelly (Hale) Chupp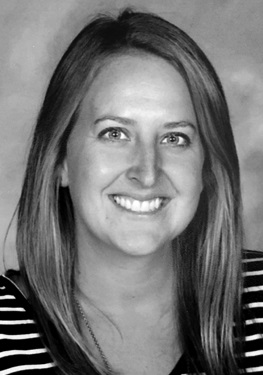 KELLY HALE-CHUPP, Concord High School (2003)
Female Athlete of the Year at Concord as a senior. Three letters in basketball, three in volleyball, four in track and field.
Volleyball – Team captain, all-Northern Lakes Conference twice. Most valuable awards junior and senior years.
Track – All-NLC as junior and senior; undefeated in hurdles until placing second in regional. Finished 19th at state. NLC and sectional champ in both 100 and 300 hurdles in 2003. School record of 15.25 in 100 hurdles.
College – Indoor track and field three years, outdoor track and field two years and volleyball four years at Ohio Northern. Had 1,058 career digs in volleball as team went 111-31. Went to NCAA tournament three times.
Coaching – JV volleyball three years at Concord, two years as volleyball assistant at Goshen College, now in third year as Concord volleyball head coach, eight years as track assistant at Concord and five years as junior high girls basketball coach.