John Wysong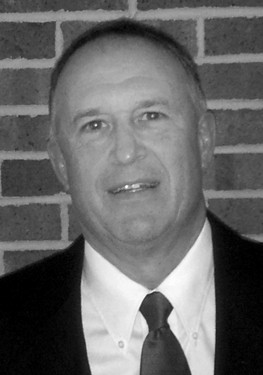 JOHN WYSONG, Fairfield High School, 1971, Tri-State University, 1975
Earned 4 varsity letters in basketball and track & field
Basketball, earned 3 varsity letters – Co-MVP, co-captain of Falcons' sectional team in 1971; named to All-Northern State Conference, All-Sectional and All-Regional; helped Falcons compile a 38-9 record in junior and senior seasons; scored 451 points and recorded 109 assists in 1971.
College –
Tri-State University – MVP, team captain, All-District, first-team All-Conference, leading scorer and set school record for assists in 1975; inducted to Tri-State Hall of Fame as a team member in 2006, as a player in 2007.
Coaching –
Head coach at Fairfield, Wawasee and Elkhart Memorial for a combined total of 24 years and 295 victories; won 5 sectional championships – 3 at Fairfield, 1 at Memorial, 1 at Wawasee; Guided Memorial to 1987 "Elite 8"; coached 3 Northeast Corner Conference championships, 1 Northern Lakes and 1 Northern State Conference championship.
Assistant coach at NorthWood, Penn, Angola, Warsaw, Tri-State and Grace College.