Don Leedy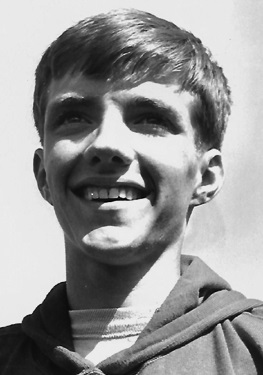 DON LEEDY, Goshen High School (1965)
Sectional and Regional champion in the 880-yard run as a senior with record times. Third in State championships. Captain and Most Valuable athlete on team. Goshen High School records in 880, mile run, mile relay and distance relay.
Represented Indiana at National Jaycees meet in Texas. Finalist in 880-yard run.
Sectional mile run champion as a junior and third in State.
Co-captain and Most Valuable for Goshen cross country team as a senior. Sectional and regional champion, fourth at state meet.
Shortridge invitational champion. School record for two miles. Undefeated in dual meets. Team record 15-2.
Played for 1963 Goshen tennis team which won a Northern Indiana Conference title.
Attended Ohio University where he won the 1968 MAC steeplechase title and was an NCAA finalist. Set Ohio University records for steeplechase, mile run, 2-mile relay, 4-mile relay and distance medley.