David Miller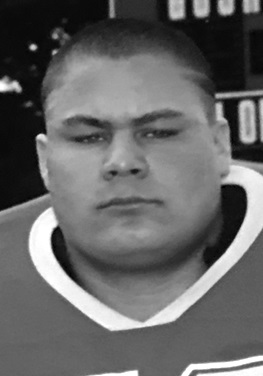 DAVID MILLER, Goshen High School (1998)
Played for the Cologne Centurions in 2003, Detroit Lions in 2003-04, Chicago Bears in 2004 and New York Giants in 2005.
Football – Lettered three years at Goshen High School and was on an offensive line that helped the team set school rushing records that still stand. All-Northern Lakes Conference twice and first team All-State as a senior. Ranked among the top 50 players in Indiana by coaches and the Bloomington newspaper. North All-Star team captain 1997. Played for Goshen's 1996 regional champions.
College – Four-year starter at Ball State University. Team captain in 2002 and all-MAC second team in 2002.
Coaching – Assistant at Ball State 2005-06, assistant at Columbus East High School from 2006 to present. East won a Class 4A state championship in 2013.