Charlie Roeder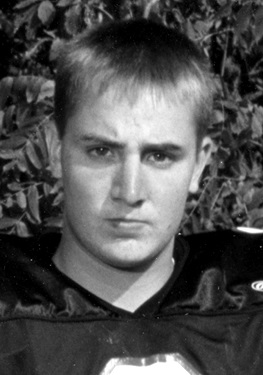 CHARLIE ROEDER, NorthWood High School (2000)
Standout in football for three years and basketball for four years at NorthWood.
Football – Graduated with Panther career records of 2,903 rushing yards, 44 career rushing touchdowns, 6,024 career passing yards, 55 career touchdown passes, 2,218 season passing yards, 24 season TD passes and 344 passing yards in a game. Quarterback of three sectional championship teams, 1998 state runnersup. First team all-NLC and Junior All-State in 1998. Top 33 All-State, Mr. Football runnerup and all-NLC first team in 1999.
Basketball – Scored 794 career points. First-team all-NLC in 1999 and helped Panthers win NLC title in 2000.